Open plan living is becoming increasingly popular in homes throughout Britain due to its many advantages. It allows you to make the most of the space you have available and can be a great way to bring natural light into darker areas of your home. Taking away the need for separating walls and doors enables you to configure the layout of the room easily and to create the perfect flow that can continue throughout.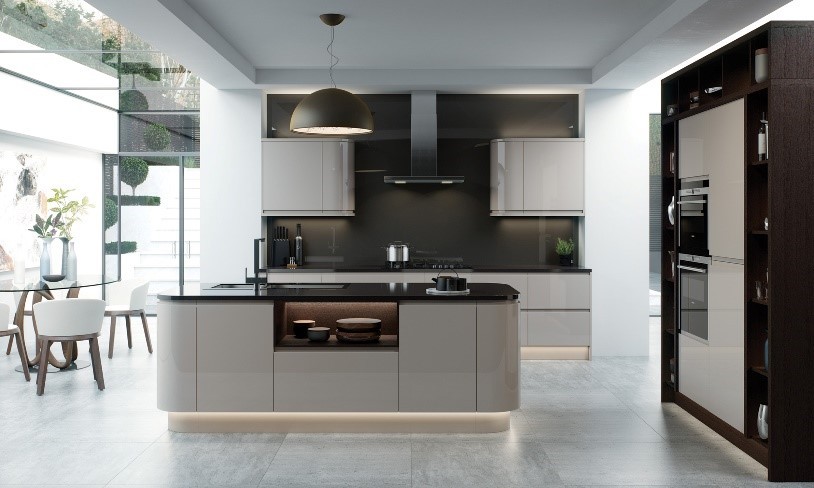 Bringing the Family Together
Open plan living means you can bring the family together. With many of us leading busy lives, it is easy to go most of the evening without spending time with each other. It may be that you are cooking tea whilst your partner is helping the children out with their homework – usually this would mean you are all in different rooms, but by opening up your kitchen, dining room and living room, conversations can take place whilst everyone continues with what they need to do. This is also very useful for families that have younger children that need constant supervision as you an easily keep an eye on them whilst making a quick cup of tea or loading the dishwasher.
Creating a Brighter Home
Removing walls that block out natural light allows you to brighten up areas of the home that may be quite dark. This can reduce the need for artificial lighting during the day and is also a great way to boost your mood and help you feel energised.
Multi-purpose Spaces
Space is essential in any home, and with many new builds having smaller rooms, open plan is the perfect solution. When space is tight, you can do away with halls and doorways and instead have one large area that can act as a multi-purpose space. Having fewer rooms allows you to have a larger space to use when entertaining, meaning you can opt for that extending table or island in the kitchen that you have had your eye on.
At Avanti, we specialise in creating beautiful bespoke open plan living solutions for homes of all styles and sizes. We offer a no obligation free design appointment to all our customers throughout the UK. Contact us today on 0800 44 66 55 or click here to book a home visit.