A bedroom is more than just a place to rest your head. It should showcase your personality and be a place where you can relax and unwind after a long hard day.
Designing a bedroom is no mean feat. It needs to look beautiful but should also be practical and this is often something many people struggle with. It is vital that the balance is just right – which is where our expert bedroom design team come in. We have the knowledge and experience to help guide you through the process to ensure that you get the designer bedroom you have always wanted. Our creativity and inspiration will ensure that your bedroom stands out for all the right reasons.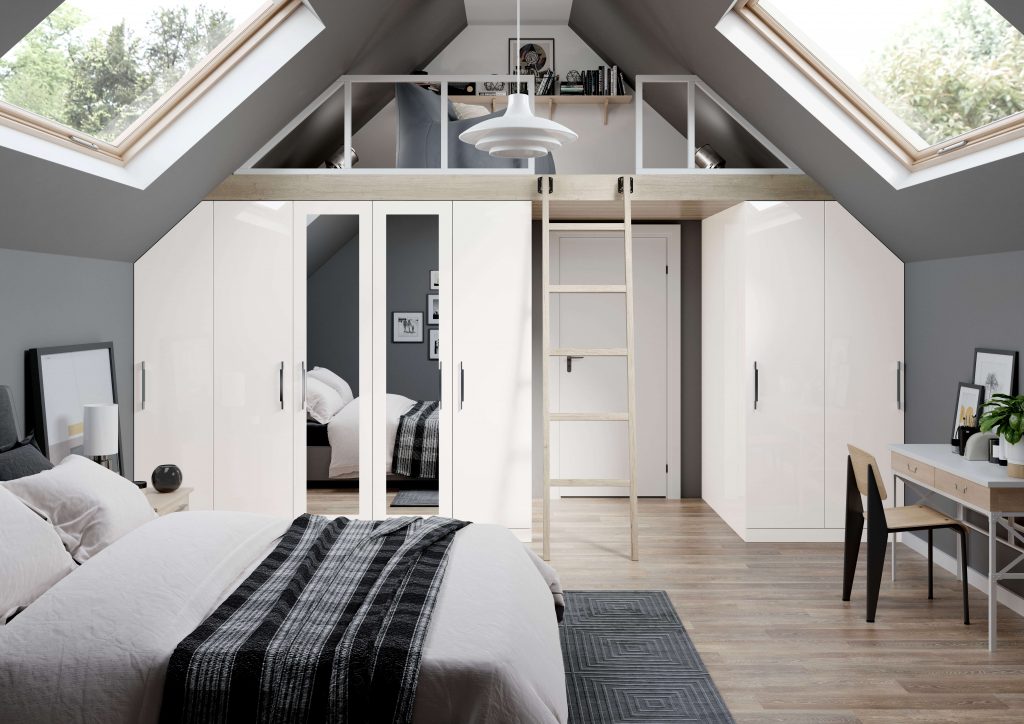 Bespoke Bedroom Design Ideas
It is often the minor details that make a big difference to the look of a room. Adding that all important splash of colour or some ambient lighting, can completely transform the overall finish.
Not everyone can be an interior designer, but your ideas are vital. At Avanti we believe that you should be involved in each and every step of the journey, from the initial design through to the minor finishing touches. Whether you are looking for a chic minimalist design or a more classic, homely finish, we have a wide selection of modern and traditional bedroom ranges for you to choose from.
Your Design – Your Way
Your design should encompass everything you need and want from a bedroom. It may be that you require additional hanging space or that you want somewhere to display your magnificent collection of shoes. With the ability to configure the internal layout of your fitted wardrobe, the options are endless, and you no longer have to make do with storage space that is not suitable.
Our fitted bedroom showrooms throughout the Midlands are the perfect place to get some inspiration for your new project and our friendly design team will be on hand should you require any assistance.
Contact us to arrange an appointment or click here to order a brochure.