Bathrooms are often not at the top of the priority list when it comes to home improvements. It is easy to neglect your bathroom and just "make do" with the impractical layout or lack of room. At Avanti, we create beautiful bespoke bathrooms to suit all tastes and budgets. We listen carefully to what is important to you and build your bathroom around your individual needs.
Bespoke Bathroom Design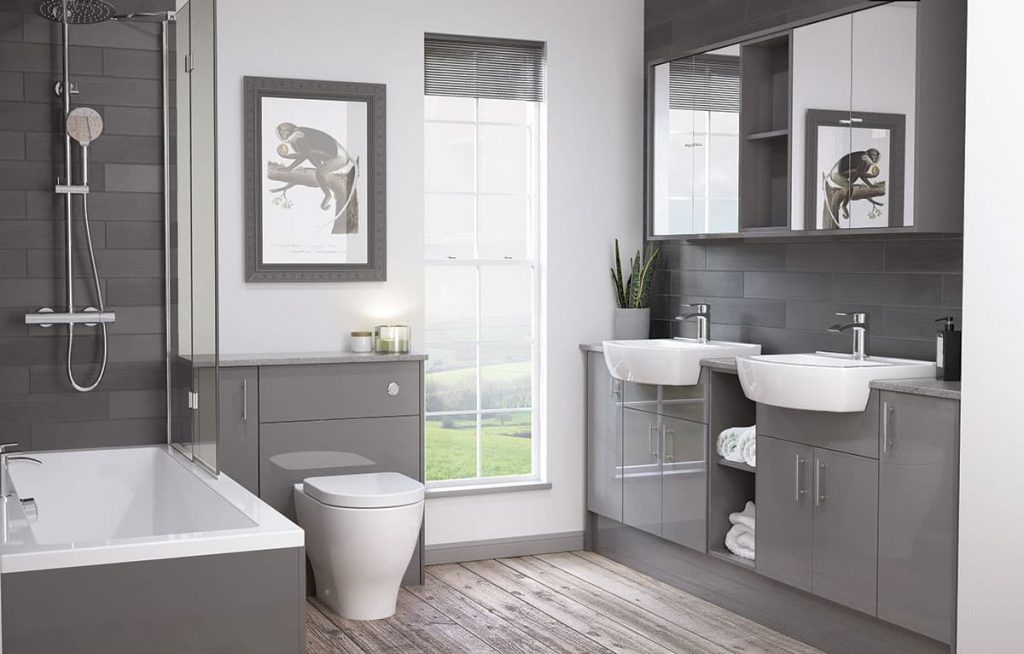 A large family with young children will possibly want a very different sort of bathroom to an older couple who live alone. It may be that you want to have a bath and a separate shower cubical or that having two sperate sinks is important to you. Our expert designers know how to make the most out of the space you have available to encompass all the elements you want and need.
Our stunning collection of contemporary and traditional bathrooms are made locally in our West Midlands factory. We pride ourselves on our extremely high level of craftmanship and every project undertaken is done so with the care and attention it deserves.
A bathroom needs to be practical but also a place where you can relax and unwind. Storage space for essentials such as towels, toiletries and electrical appliances is a must, but that doesn't mean you have to compromise on the overall finish of the bathroom. With a wide selection of units, tiles and lighting, each and every bathroom is beautifully unique.
FREE Fitted Bathroom Design
Although our showrooms are currently closed, we are still able to offer our FREE no obligation home design visit. This is undertaken in the comfort of your own home with Covid-19 health and safety guidelines in place for your peace of mind. We can also offer you one of our virtual bathroom design appointments with a member of our sales team.
Please click here or call 0800 44 66 55 to book.