Fitted bedrooms have several advantages that make them perfect for any home. The beauty of a bespoke fitted bedroom for your home in Birmingham is that it is made to measure, so no room is too big or small. Have you ever experienced that feeling when you move your freestanding wardrobe into the bedroom and realise that the size and shape are all wrong? With fitted furniture you need not worry about this.
Fitted bedrooms in Yardley, Sparkhill and Hagley, Birmingham
At Avanti, we have over 40 years of experience in designing, making, and fitting bespoke bedroom furniture in Birmingham and the surrounding areas. We are confident that you will fall in love with your bedroom all over again and find that it is not only stunning but practical too!
Storage space is king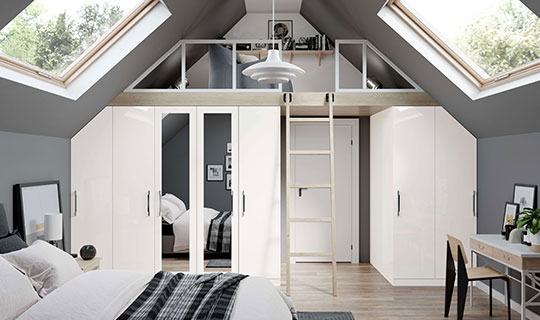 It can be hard to find pre-built furniture that fits exactly as needed into your bedroom. This is especially true for rooms of awkward shapes or sloped ceilings. One of the biggest benefits of fitted furniture is that the furniture is designed to make the most of the space you have. It will give you the optimum floor space without having to compromise on the storage space you have. Without organisation, keeping your bedroom tidy can become an ordeal, but when everything has its own space, your room is easy to organise. The bedroom can be tailored to the individual. If it is for a child then the room can be made to look bright and playful whereas if it is for an adult, it can be more calming and grown up.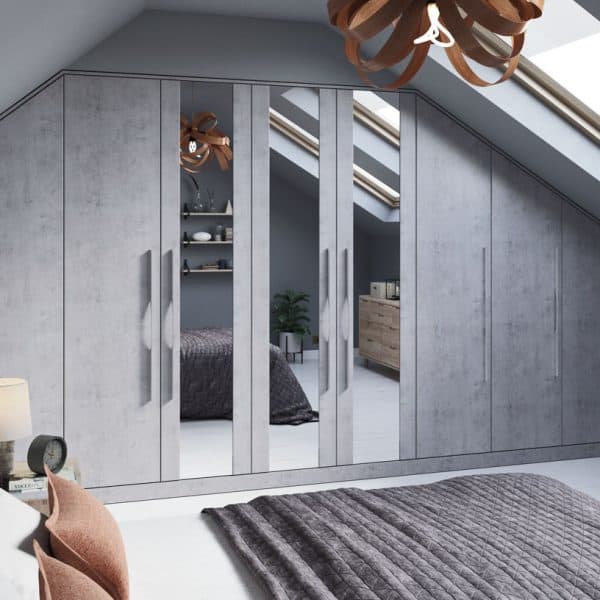 You can configure the units to have all the types of storage you need. If for example you need a wardrobe with more shelving space than hanging space, then this can be easily accommodated at the design stage.
Bespoke Bedroom Furniture Birmingham
If you live in Sparkhill, Yardley or Hagley then we have several showrooms that are only a short drive away. Click here to find your nearest Avanti showroom. At present we are unable to offer showroom appointments, this due to Covid restrictions. We can arrange a telephone call or video call to discuss your initial requirements and are happy to send out brochures for you to browse at your convenience.