If you live in or around Birmingham and are looking to create a stunning home office then we at Avanti can help. With a wealth of experience and a passion for customer service, we can create the perfect home office for you with the minimum of hassle or disruption.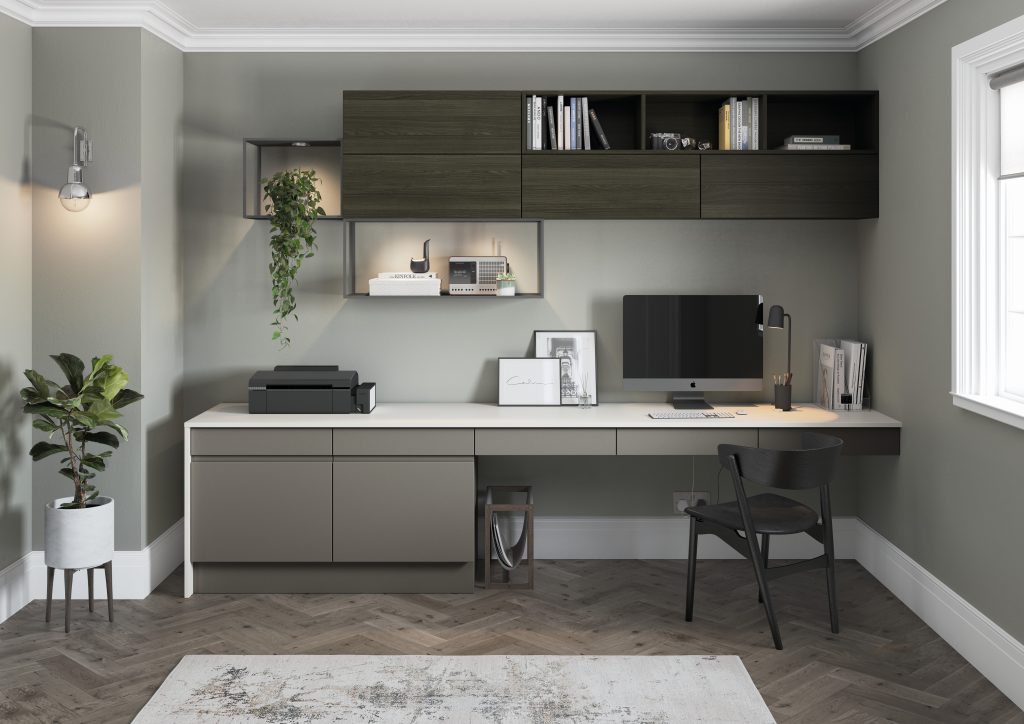 We understand the importance of the layout of your home office. Everything needs to be in just the right position to allow you to be as productive as possible. During lockdown, many people have been asked to work from home and you may of made do with working at the kitchen table, but as this way of working is becoming increasingly acceptable, now is the perfect time to create the optimal space in which to work. It may be that you have a spare room that is not really being used or that you have space under your stairs for home office. No matter what the size or shape, we at Avanti can create the ideal home office for you. The beauty of fitted furniture is that every inch of space is utilised to its maximum potential and awkward shaped rooms or sloped ceilings are easily overcome.
Home office storage solutions Birmingham
Storage is essential in a home office and ensuring that everything has its own place will allow you to be more productive, professional and organised. We have a number of different home office storage solutions for your home in Birmingham and offer a free no obligation quotation home visit or virtual appointment.
We have several Avanti showrooms in and around Birmingham. Our Streetly, Solihull and Shirley showrooms are all within a 10 mile radius of Birmingham city centre making it an easy commute.
Contact us today to book a virtual appointment.