A fitted kitchen can transform any home and make preparing and cooking meals, cleaning or socialising more enjoyable. We have a huge selection of fitted kitchen ranges in Kingswinford from contemporary through to the more traditional. Many of our ranges can be personalised with your choice of handles and door colours to ensure that it ties in with the rest of your home perfectly.
Integrated Appliances for your Bespoke Kitchen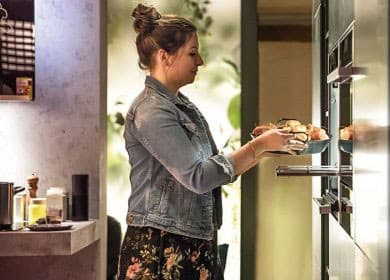 Opting for integrated appliances such as the Neff Slide&Hide oven with its disappearing door will not only save you space in your new kitchen but will also give a clean and sophisticated look and feel to the whole room. All the appliances we offer such as washing machines, ovens and dishwashers can all save you time and make many day-to-day tasks more enjoyable.
The beauty of a fitted kitchen is that all of the cupboards are made to measure so you don't end up with that area that you cannot use or a cupboard that doesn't quite fit correctly. We utilise all the available space to maximise the storage space you have whilst allowing for plenty of floor space too.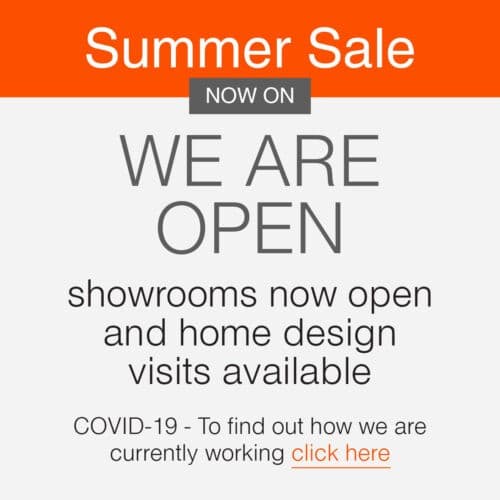 We understand that the cost of a kitchen renovation can often be the main reason people delay in taking the first steps toward their dream kitchen design.  We offer flexible finance packages (see Terms and Conditions here) to allow you to spread the cost of your fitted kitchen in Kingswinford, meaning you don't have to wait any longer to have the home of your dreams!
We have recently opened an Avanti Showroom in Kingswinford and look forward to welcoming you in to view our fitted kitchen ranges. If you would prefer not to venture out at the moment, your fitted kitchen project does not have to go on hold. We are pleased to be able to offer our customers a free no obligation virtual appointment to discuss your project in more detail and show you examples of the ranges we can offer. During this appointment we can advise you on how to take some initial measurements which will allow us to start to create your bespoke kitchen for your home in Kingswinford.