When designing a new bedroom, storage is key. With the correct amount of storage, you can ensure your bedroom is a space that is organised, calm and tranquil, as well as practical.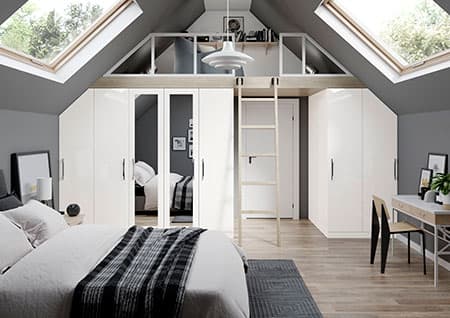 It is fact that having the correct amount of storage space makes it a lot easier to keep a room tidy, clutter free and easier to clean which is vital, particularly at the moment. Having a tidy, well organised room can in fact help aid a good nights' sleep, something which we all need plenty of.
In a smaller room, storage is even more important and you may be surprised at how we can configure our bespoke bedroom ranges to ensure you have all the space you need for your belongings without overcrowding the room.
Intelligent Storage Solutions
At Avanti we specialise in intelligent storage solutions that compliment your fitted bedroom design – ranging from sliding wardrobe doors to slide out shoe racks or pull-down hanging space. All of this is seamlessly blended into your design to ensure that the overall look and feel is not compromised but instead complimented.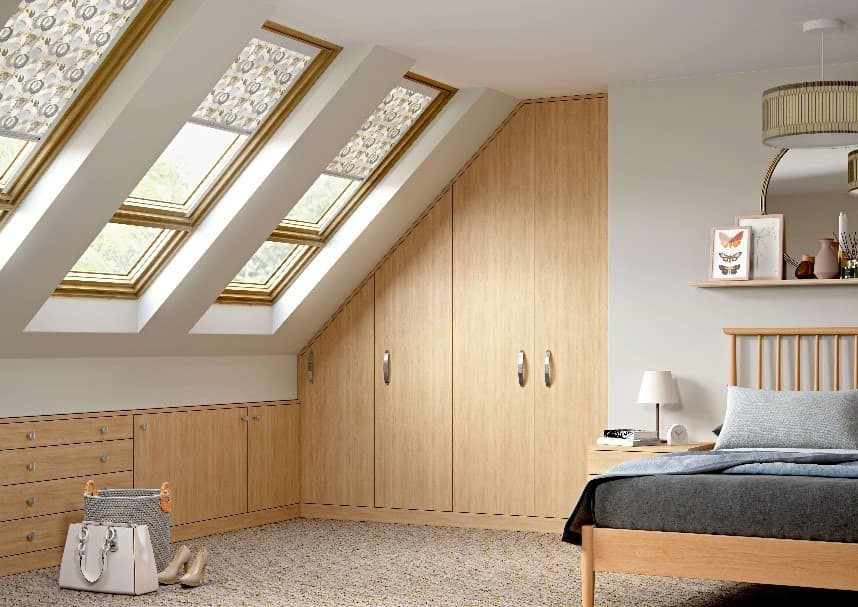 The first step to having your dream bedroom created is for us to talk you through a variety of ranges and options and that would work well in the space you have available. It may be that you have sloped ceilings but need to have plenty of hanging space. With our built-in wardrobes, this is no longer a problem. All our furniture is made to measure ensuring that is fits perfectly into a room of any shape or size. Many of our bedroom ranges can be customised with your choice of colours and handles allowing you to add that personal finish.
We are confident that you will not be disappointed with an Avanti Fitted Bedroom and are happy to arrange a no obligation home visit to discuss your exciting new project in more detail.
We understand that the cost of financing a bedroom can be a worry, which is why we offer a number of flexible finance packages which allow you to spread the cost over a longer period. We are also offering a three month payment holiday, meaning you can enjoy your new bedroom now and pay later (Please click here to see Terms and Conditions for further details).