Fitted bathrooms really can transform a home and turn a once cramped and crowded space into a place of calm and tranquillity. Very often people only have a small space to work with when it comes to installing a bathroom or second toilet. This can mean they have to choose as to whether they want a shower or a bath as there simply isn't room for both. With a bespoke fitted bathroom, you no longer must choose. You will often be surprised as to how much you can fit into a room if it has been designed with the specific dimensions in mind.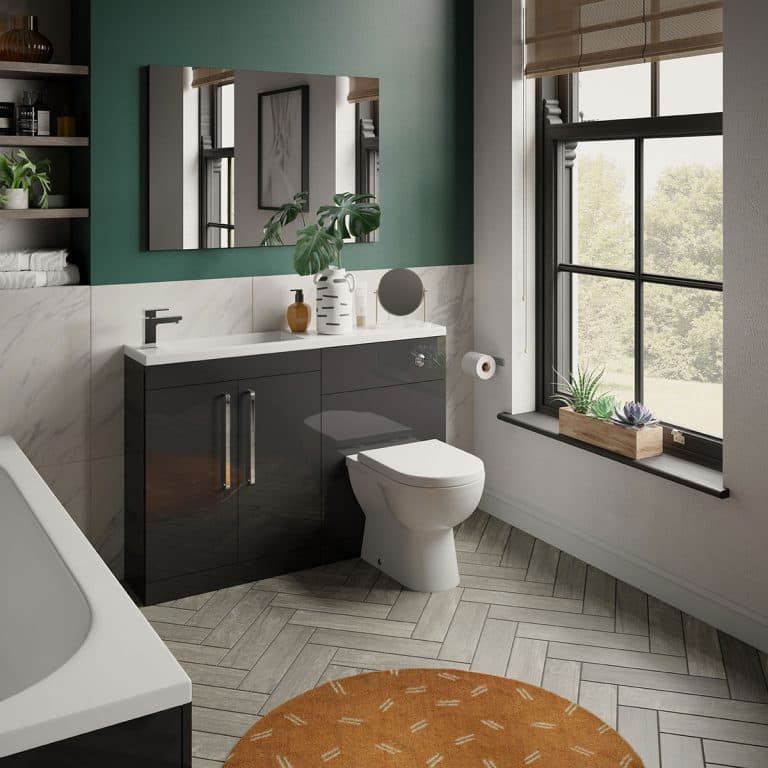 Wall hanging toilets and sinks can free up masses of room and allow for that luxury spa bath that you have always wanted. Regardless of whether you have a traditional or more modern taste, we at Avanti West Midlands have bathroom suites to suit everyone.

A fitted bathroom gives the room a feeling of continuity and ensures everything fits exactly as it is supposed to with no wasted space. Not only can this be extremely practical but it may also add value to your home should you come to sell it in the future.
You may be looking at installing a toilet room under the stairs or in a disused airing cupboard upstairs. You often have very limited space to work with and so it is vital that every corner of space is used in the best possible way.

Our expert bathroom design team are on hand to talk you through several different options you have and show you examples of just some of our fitted bathroom ranges.

To protect our customers and our staff members during this time, we are offering virtual design visits whereby we can speak to you via web chat to discuss your fitted bathroom requirements. This allows us to show you examples of some of the excellent ranges we have on offer, get you to take some initial measurements and discuss what you want to include in your new bathroom and how it all works. This will allow us to hit the ground running with your new design as soon as possible so that your new bathroom can be installed without delays once we are back up and running again.