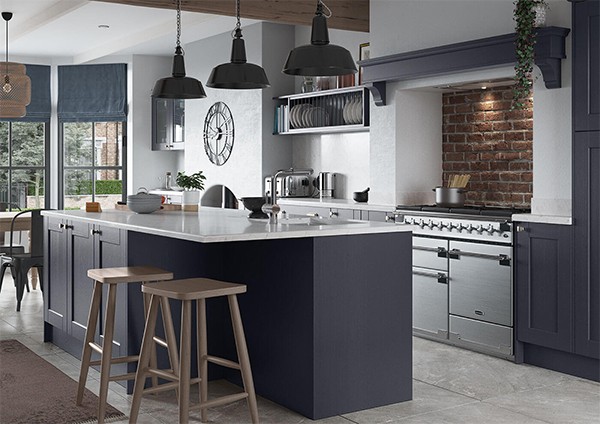 A made to measure kitchen allows you to utilise all the space you have available to create the kitchen of your dreams. As all the fixtures and fittings are made to fit the exact dimensions of your room, you no longer have to choose between style and practicality – You can have both! The options are limitless and allow for your creativity to shine through. Our fitted kitchen furniture is all made to an extremely high quality and each piece is given the care and attention it deserves in order to take pride of place in your home. With our fantastic selection of contemporary and traditional kitchen ranges, there really is something to suit every taste. It may be that you already have an idea of how you want your kitchen to look, you just need help bringing those ideas to life. Or perhaps you are struggling for inspiration and need our expert designers to being the wow factor into your design. Whatever stage you are at with your kitchen project, we are here to help. We can create 3D visuals of your new kitchen design to enable you to see exactly how it will look once it is completed. At this stage, it is easy to make changes to the design and add personal touches such as your choice of door handles and under cupboard lighting.
Advantages of a British handmade kitchen
There are many advantages of a handmade kitchen such as allowing you to maximise the space you have available. You need not have to contend with lack of storage or having to forgo the appliances you really want because you simply do not have the room. With an Avanti kitchen, no space is wasted as the design is planned with extreme care and precision. Every detail of your design is carefully considered, and our expert team ensure that your bespoke kitchen is not only aesthetically pleasing but also practical. All of our fitted furniture is made locally in our factory in the West Midlands.
We understand the cost of a new made to measure kitchen can often be the reason why so many of us put it off, but with Avanti, you can spread the cost over a number of monthly instalments (see finance terms and conditions) allowing you to have the kitchen you deserve without having to wait. 

Why not book a free no obligation home design visit or visit us in our showroom to discuss taking the first step towards your dream kitchen?